The APTET 2018 exam was conducted earlier this year 2018, in February & March Department of School Education, Andhra Pradesh. For the first time in recent years, APTET 2018 was conducted in an online mode; it was a Computer Based Test. So, the APTET 2018 Key holds a lot of importance this year and APTET aspirants wait has finally come to an end with the key release.
The Board has prepared the 4 different sets of questions papers each for AP TET Paper – I (Morning Session) and AP TET Paper – II (Afternoon Session) and yet only one set was finally chosen just before the APTET Exam. It could be possible that all the questions were jumbled for each student, as APTET 2018 was a Computer Based Test.
The answer key for APTET 2018 was released for both the papers AP TET Paper – I Key (Morning Session) and AP TET Paper – II Key (Afternoon Session).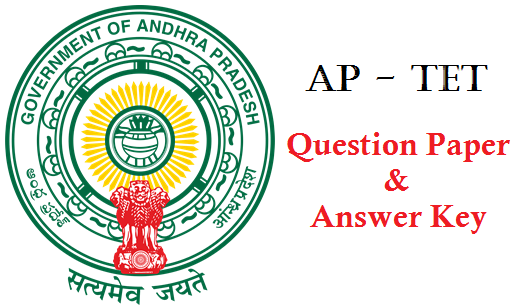 Preliminary Key for AP TET 2018:
The APTET board has released the preliminary key for the candidate's reference after conducting the exam. They can check the answers using this preliminary key. In case of any objections in the APTET 2018 Key; they can appeal to the board. However, the final decision for consideration of changes in the APTET Key vests in the hands of the board.
APDSC is the main course you should be focusing on. Of course, qualifying DSC is a difficult task but not impossible. But it is not easy too; you are going to compete with experienced folk who were already qualified in previous AP TET. So get serious and dedicate yourself to the preparation that is not less than 8hrs/day. You can opt for coaching institute or get online for APDSC preparation
 The Official key for APTET 2018 is now available for the aspirants now!
AP DSC Andhra Pradesh Teacher Eligibility Test 2018 Key Released
EXAM DATE – 21-FEB-2018
MORNING SESSION ( 9:30 AM to 12:00 NOON )
AFTERNOON SESSION( 2:30 PM to 05:00 PM )
EXAM DATE – 22-FEB-2018
MORNING SESSION( 9:30 AM to 12:00 NOON )
AFTERNOON SESSION( 2:30 PM to 05:00 PM )
EXAM DATE – 23-FEB-2018
MORNING SESSION( 9:30 AM to 12:00 NOON )
AFTERNOON SESSION( 2:30 PM to 05:00 PM )
EXAM DATE – 24-FEB-2018
MORNING SESSION( 9:30 AM to 12:00 NOON )
AFTERNOON SESSION( 2:30 PM to 05:00 PM )
EXAM DATE – 25-FEB-2018
MORNING SESSION( 9:30 AM to 12:00 NOON )
AFTERNOON SESSION( 2:30 PM to 05:00 PM )
EXAM DATE – 26-FEB-2018
MORNING SESSION( 9:30 AM to 12:00 NOON )
AFTERNOON SESSION( 2:30 PM to 05:00 PM )
EXAM DATE – 27-FEB-2018
MORNING SESSION( 9:30 AM to 12:00 NOON )
AFTERNOON SESSION( 2:30 PM to 05:00 PM )
EXAM DATE – 28-FEB-2018
MORNING SESSION( 9:30 AM to 12:00 NOON )
AFTERNOON SESSION( 2:30 PM to 05:00 PM )
EXAM DATE – 01-MAR-2018
MORNING SESSION( 9:30 AM to 12:00 NOON )
AFTERNOON SESSION( 2:30 PM to 05:00 PM )
EXAM DATE – 02-MAR-2018
MORNING SESSION( 9:30 AM to 12:00 NOON )
AFTERNOON SESSION( 2:30 PM to 05:00 PM )