The AP DSC Exam pattern 2017 – 2018 of SGT, SA, LP, PET will be useful for aspirants who applied for AP DSC TET cum TRT 2017-18.The examination pattern gives a complete information about subjects and their respective weight, important subjects, duration of the exam, and other crucial details.So, use the information here to make it for your APDSC test preparation.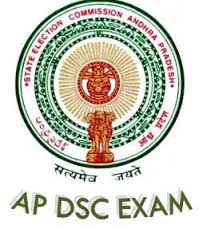 AP DSC SGT Telugu Medium Syllabus for Environmental Studies
Our Universe.
Magnetism.
Our Environment.
Human body – Health –Hygiene –Safety and First aid.
Living World: Classification of Plants, Animals; Plant & Animal life.
Natural Resources.
Electricity.
The action of Heat on Substances & Types of Chemical changes.
Science in Daily life: Scientists – Science Institutes – Branches.
Agriculture and Animal Husbandry.
Symbols.
Measurement.
Water and its Constituents.
Common Salt and its Constituents.
Mechanics, Kinematics and Dynamic.
Modern World.
Natural Phenomena.
Nitrogen and its Compounds.
Laws of Chemical Combination.
Geography.
Civics.
Economics.
Sulfur and its Compounds.
Phosphorus and its Compounds.
History.
Also, Check For