The AP DSC Exam pattern 2017 – 2018 of SGT, SA, LP, PET will be useful for aspirants who applied for AP DSC TET cum TRT 2017-18.The examination pattern gives a complete information about subjects and their respective weight, important subjects, duration of the exam, and other crucial details.So, use the information here to make it for your APDSC test preparation.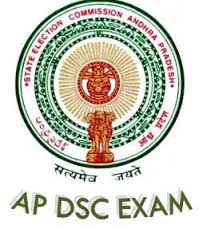 Andhra Pradesh DSC Teacher Syllabus For Chemistry
Analytical Chemistry.
Analytical techniques.
Structure and Bonding also.
Acids and Bases.
Redox Reactions.
Nuclear Chemistry.
Chemistry of Transition Elements.
Inorganic reaction mechanism.
Bio-inorganic Chemistry also.
Organic synthesis
Quantum Chemistry.
Chemical Kinetics.
Thermodynamics.
Electrochemistry.
Photochemistry also.
Also, Check For